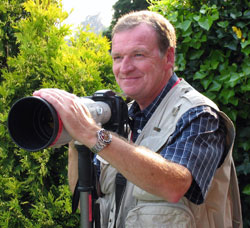 André Leeman, an automotive sports photographer since 1975, has covered such prestigious events as the F1 Grand Prix events at Monaco, Silverstone, Magny Cours, Nurburgring, Zolder, Spa, Zandvoort and Barcelona. The "Le Mans 24-Hours" and the "Indianapolis 500" are events that he would not miss for the world, aiming to bring home a series of spectacular images.
Today, André Leeman brings to life the 24 hours of Spa Francorchamps. The photos speak for themselves.
Note that these photos are the property of André Leeman and that unauthorised downloading is a punishable offence.
To contact André Leeman:
photoleeman@skynet.be